Carom Billiard – 3-Cushion – Kozoom 3C Challenge Cup Round 1 – Andernos (FRA)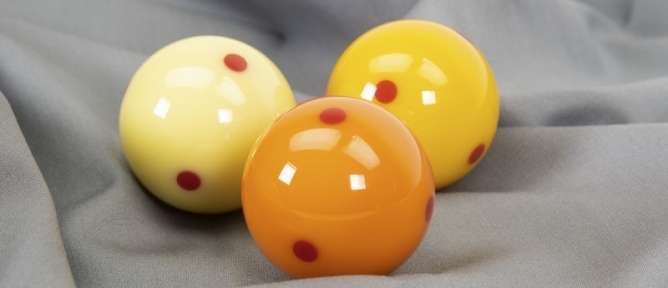 ANDERNOS – Because of the reinforcement of sanitary restrictions across Europe, the Kozoom Challenge decided to to postpone the dates of the two first qualifications groups. The flight with Martin Horn, Nikos Polychronopoulos and Roland Forthomme was planned for 1-3 February and is rescheduled to 2-4 June. The group with Dani Sánchez, Martin Bohac and Rubén Legazi, planned for 9-11 February, moves to 9-11 March.
The European billiards federation CEB and Kozoom Group are preparing for the start, which will now take place with the match between Torbjörn Blomdahl, Lütfi Cenet and Gwendal Maréchal from 23-25 of February.
The finals are in the summer (15, 16, 17, 18 July). The last of 8 qualifying rounds is from 15 to 17 June. The playing format is: eight groups of three players, who meet each other in a match to 18 sets of ten caroms (6 sets per day). The final is played with 8 players, the winners of the groups: double knock-out, head-to-head matches to four sets of 7 caroms won.
The participating players are:
1 Dick Jaspers (Netherlands)
2 Marco Zanetti (Italy)
3 Dani Sánchez (Spain)
4 Martin Horn (Germany)
5 Murat Naci Coklu (Turkey)
6 Semih Sayginer (Turkey)
7 Torbjörn Blomdahl (Sweden)
8 Eddy Merckx (Belgium)
9 Tayfun Tasdemir (Turkey)
10 Lütfi Cenet (Turkey)
11 Jérémy Bury (France)
12 Dion Nelin (Denmark)
13 Nikos Polychronopoulos (Greece)
14 Antonio Montes (Spain)
15 Rubén Legazpi (Spain)
16 Peter Ceulemans (Belgium)
Three CEB wildcards:
17 Rui Manuel Costa (Portugal)
18 Arnim Kahofer (Austria)
19 Martin Bohac (Czech Republic)
Three Kozoom wildcards:
20 Roland Forthomme (Belgium)
21 Jérôme Barbeillon (France)
22 Gwendal Maréchal (France)
23 Therese Klompenhouwer (The Netherlands, European champion ladies)
24 Maxime Panaia (France, European champion under 21).
The new scheduled group format and the match days in the pre-rounds:
Group G (23-25 ​​February): Torbjörn Blomdahl, Lütfi Cenet, Gwendal Maréchal
Group E (March 1-3): Murat Naci Coklu, Dion Nelin, Jérôme Barbeillon
Group D (March 9-11): Dani Sánchez, Martin Bohac, Rubén Legazpi
Group A (March 16-18): Dick Jaspers, Peter Ceulemans, Rui Costa
Group H (March 30-April 1): Eddy Merckx, Tayfun Tasdemir, Maxime Panaia
Group F (May 11-13): Semih Sayginer, Jérémy Bury, Therese Klompenhouwer
Group D (June 2-4): Martin Horn, Nikos Polychronopoulos, Roland Forthomme
Group B (June 15-17): Marco Zanetti, Antonio Montes, Arnim Kahofer.