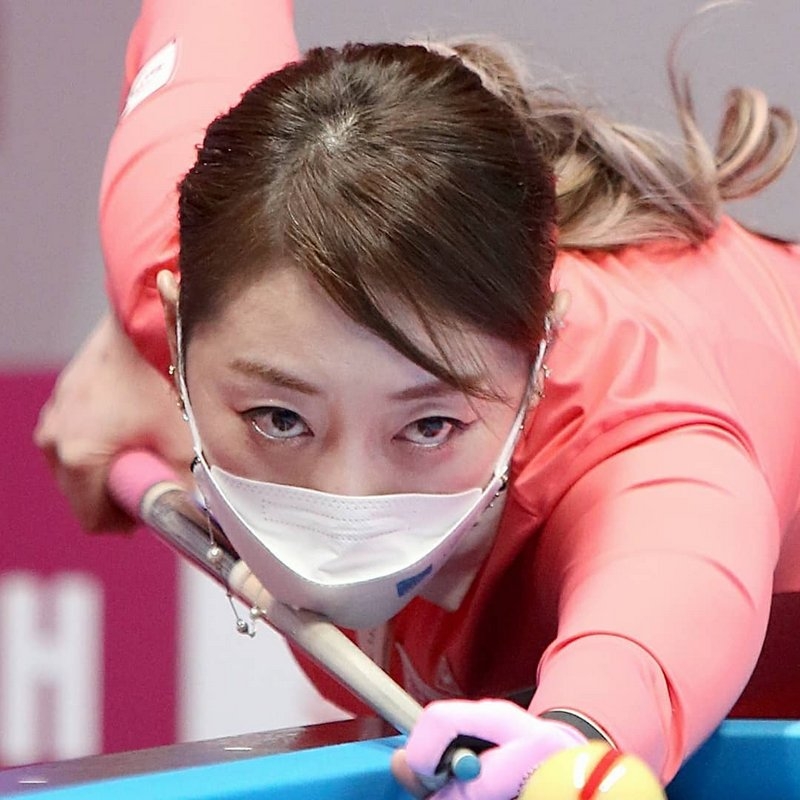 SEOUL – The ladies final in the PBA, featuring sixteen players for the group stage, started this Friday with Mi-rae Lee as the main favourite and three players who are considered the main contenders: Ga-young Kim, Se-yeon Kim, two event winners and Suah Park, former UMB player at the World championship in 2009. Mi-rae Lee, winner of the last three tournaments, had a moderate start with a 2-0 win over Han-sol Seo and 0,710 on average. Ga-young Kim (1.222) and Se-yeon Kim (1.048) were the best winners in the opening round.
40-year-old Suah Park, who reached the final against Mi-rae Lee in the last tournament, is certainly one of the contenders for a the final podium. The Korean professional player from Pusan, who was on the podium at the 2009 UMB World Championships when Orie Hida won in Antalya, plays in the group of four with Ye-eun Kim, the 22-year-old winner of one of the women's tournaments this season. Suah Park started with a win over Ji-yeun Oh (0.966 on average), Ye-eun Kim lost her first match surprisingly to Eun-bin Kim.
Jung-suk Lim is another notable finalist in the field of sixteen: this Korean lady won two of the first three tournaments in the women's LPBA in finals against Han-sol Seo and Namiko Hayashi, the Japanese who failed to qualify for the Final Tour.
The rankings after one session (the ladies do not play Saturday, Sunday is the second session):
Group A:
1 Ji-hyun Park 2-0.759-6
2 Mi-rae Lee 2-0,710-4
3 Min-joo Baek 0-0.643-3
4 Han-sol Seo 0-0.467-3
Group B:
1 Suah Park 2-0.966-6
2 Eun-bin Kim 2-0.692-5
3 Ji-yeun Oh 0-0.679-4
4 Ye-eun Kim 0-0.538-2
Group C:
1 Se-yeon Kim 2-1.048-4
2 Ae-sin Jun 2-0.595-3
3 Jung-mi Kim 0-0.800-4
4 Su-jung Oh 0-0.500-5
Group D:
1 Ga-young Kim 2-1,222-6
2 Jung-suk Lim 2-0.788-5
3 Kyung-ja Kim 0-0.818-5
4 Yu-joo Lee 0-0.294-2